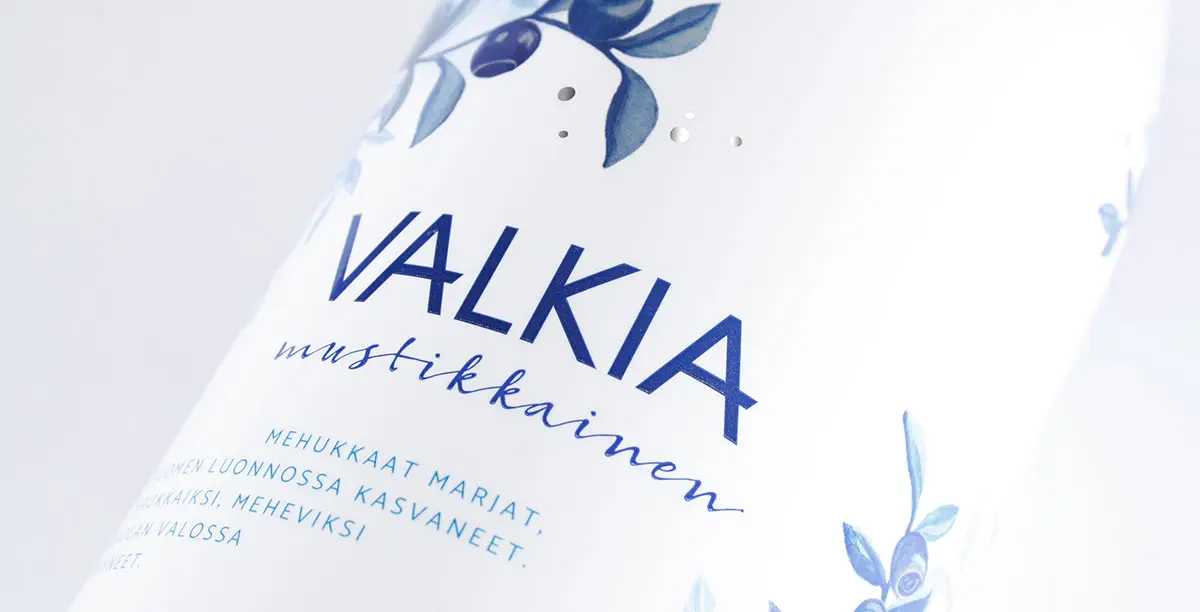 Valkia brand redesign and packaging design
Valkia, originally launched by Pernod Ricard Finland to celebrate Finland's 100 years of independence, got off to a great start due to its distinctive design and high-quality contents – read more on the original design by Packdesign ID here.
After the celebrations it was time to be renewed and to extend the product range – Valkia got a beautiful, unique look adorned with handmade illustrations that bring focus on the natural berries that give the products their flavour.
Client: Pernod Ricard Finland
– The new design is beautiful like a fairytale. The designers at Packdesign ID have helped us raise Valkia to a completely new level. After the celebratory independence year the product needed a new visual angle, but in a way that the consumers would have no trouble finding the product they've gotten to know. The packaging designers at Packdesign ID were again successful in highlighting the important qualities of the brand, and the packaging design communicates the aspects of the product that set it apart from its competitors. We are extremely satisfied with the result.
Salla Kasula-Sainio, Marketing Manager, Pernod Ricard Finland Oy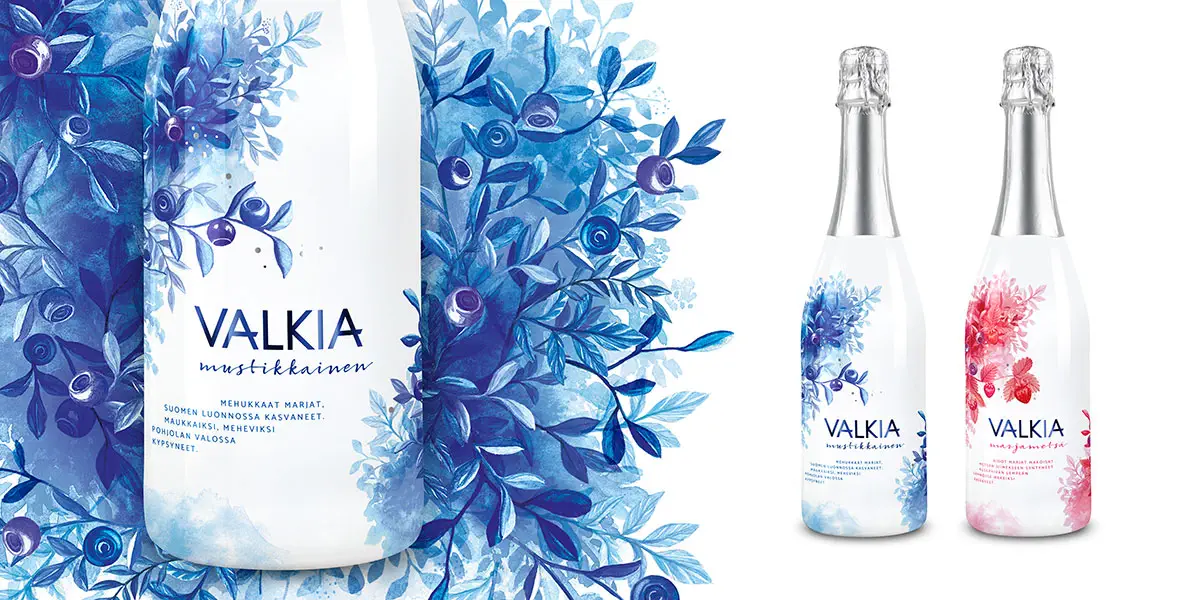 – Working with Packdesign ID is reliable and professional. These qualities are absolutely key for working together seamlessly and staying on schedule. The designs are considered all the way through and the work carefully finalised. Packdesign ID knows the possibilities of printing on packaging well and we've always reached a great end result with them, staying within the framework set for both schedule and cost for each brand and packaging design project we've worked together on.
Juuli Vekkilä, Brand Manager, Pernod Ricard Finland